25.09.2017 - 29.09.2017
The Institute for Solar Energy Research in Hamelin (ISFH), associated to the Leibniz University in Hanover, participates in the "33rd European Photovoltaic Solar Energy Conference and Exhibition (PVSEC)" in Amsterdam. There will be six oral presentations by ISFH-staff members.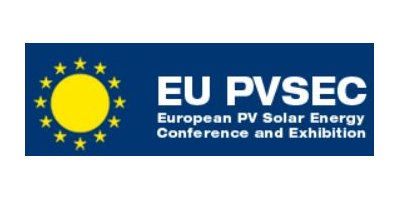 Michael Rienäcker, PhD-student from ISFH , is giving a plenary talk on "Maximum Power Extraction Enabled by Monolithic Tandems Using Interdigitated Back Contact Bottom Cells with Three Terminals". Combining the Si cell with a second absorber material on top in a dual junction tandem solar cell is an attractive option to significantly surpass the Shockley-Queisser limit of about 30 %. It is however not trivial to implement tandem cells in cost-effective photovoltaic systems. The ISFH presents the approach of a three-terminal (3T) tandem device, where an additional electrode at the rear side of the silicon cell is used for optimum power extraction.
The application of innovative materials is in the focus of the work of Dr. Dimitri Zielke, who will talk on "20% Efficient 15.6 × 15.6 cm² BackPEDOT Solar Cells with Screen-Printed Front Side" (2AO.6.3). The hole-conducting polymer PEDOT:PSS is implemented into an industrial-type solar cell fabrication sequence. The highly conductive PEDOT:PSS layer serves as an effective rear surface passivation layer and depicts a cost-efficient alternative approach compared to conventional techniques. Prof. Robby Peibst is giving a presentation on "Building Blocks for Industrial, Screen-Printed Two Sides-Contacted POLO Cells with Highly Transparent ZnO:Al Layers" (2DO.2.2 ).
The continuous improvement of the absorber material is also an important field in photovoltaics research. Dennis Bredemeier will shed light on the "Identification of Possible Impurities in mc-Si Wafers Responsible for Light-Induced Lifetime Degradation" (2BO.2.1). Dr. Sarah Kajari-Schröder is presenting results  "Towards Multi-ms Spatially Homogeneous Carrier Lifetimes from Epitaxial Silicon Wafers Grown on Porous Si" (2BO.3.5). Dr. Dominic Walter is reporting on "Production-compatible regeneration of boron-doped Czochralski-silicon in a combined fast-firing and regeneration belt-line furnace" (2CO.9.4). Here, using the production-compatible furnace c.FIRE REG, built by centrotherm photovoltaics, implied open-circuit voltages of Voc.impl=745 mV are obtained on 1 Ω·cm boron-doped Cz-Si. This result clearly shows that this new furnace is suitable for the production of highly efficient solar cells on industrial scale using conventional boron-doped Cz-Si.
The "33rd European Photovoltaic Solar Energy Conference and Exhibition" will take place between 25th and 29th of  September 2017 in Amsterdam.