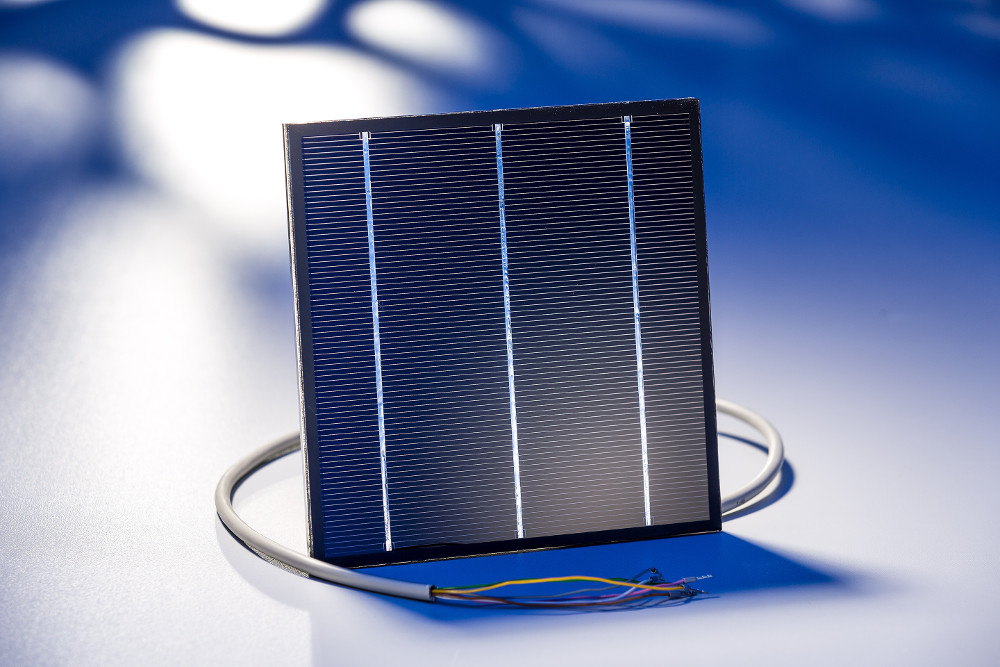 Sensor module with integrated shunt and temperature sensor.
We produce customized solar modules for you with solar cells measuring 12.5 cm × 12.5 cm, 15.6 cm × 15.6 cm (M1 and M2) and half cells with 2, 3, 4 or 5 busbars or Multiwire Technology. Special cell dimensions can also be processed on request. We manufacture these solar modules for testing, e.g. for evaluating the behavior of new products in solar modules, or special applications. In particular, we manufacture sensor modules for measuring light intensity or light intensity distribution and integrate electronic sensors and measuring resistors.
Laminate sizes ranging from 5 cm × 5 cm to 175 cm × 105 cm can be produced.