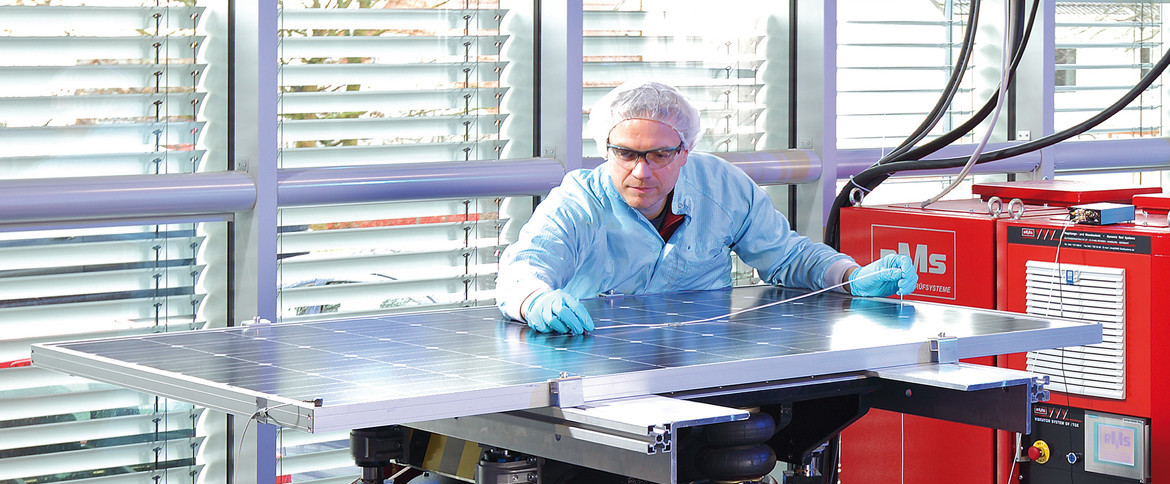 Task13-3 – Management and collaboration in Task 13 'Performance, Operation and Reliability of Photovoltaic Systems' Phase 2018 – 2021 within the Photovoltaic Power Systems (PVPS) Programme of the International Energy Agency (IEA)
Subproject: New system designs and maintenance
This German project is part of the TASK13 project of the International Energy Agency (IEA) and, within the framework of the Photovoltaic Energy System Programme (PVPS), pursues the goals of coordinating current topics in the field of performance, operational management and reliability of photovoltaic systems internationally with 35 partners from 20 countries. In this project, photovoltaic trends are identified and their strengths and weaknesses are analysed at module and system level. One of these trends is battery storage in home systems, for example, whose technical and economic effects are to be evaluated. In case studies, the application and further development of predictive monitoring to optimize the maintenance and repair of PV systems will be presented. Yield models are to be validated with global energy rating measurement data from participating test institutes and high-resolution module yield data from field test rigs in different climatic zones. The operation, maintenance and quality of the PV systems should be analysed and actions and recommendations for suitable operating and maintenance procedures in different climatic zones should be derived. Analysis methods are to be developed to evaluate technical risks and to prioritize and evaluate cost reduction measures in the operation of PV power plants from an economic point of view.
Partners
TÜV Rheinland Energy GmbH, Fraunhofer-Institut für Solare Energiesysteme (ISE), and more than 50 other international partners from more than 20 countries.
Duration of the project
01.09.2018 – 31.12.2021
Funding
The project is funded by the Federal Ministry for Economic Affairs and Energy under grant no 0324304C. The responsibility for the content of this publication lies with the authors.