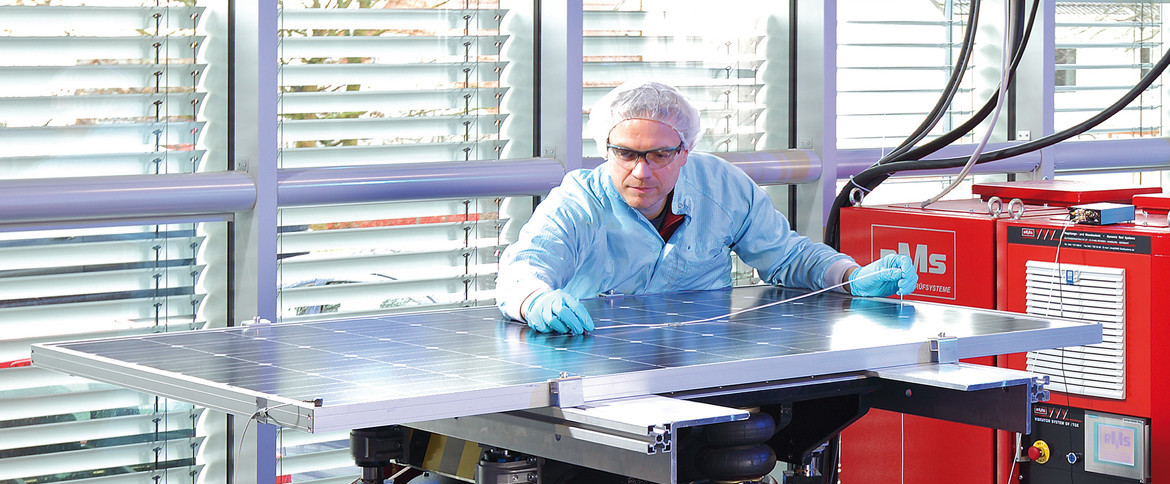 UV Fluorescence Measurement for Damage Assessment of PV Modules
12. October 2018 – Emmerthal, Germany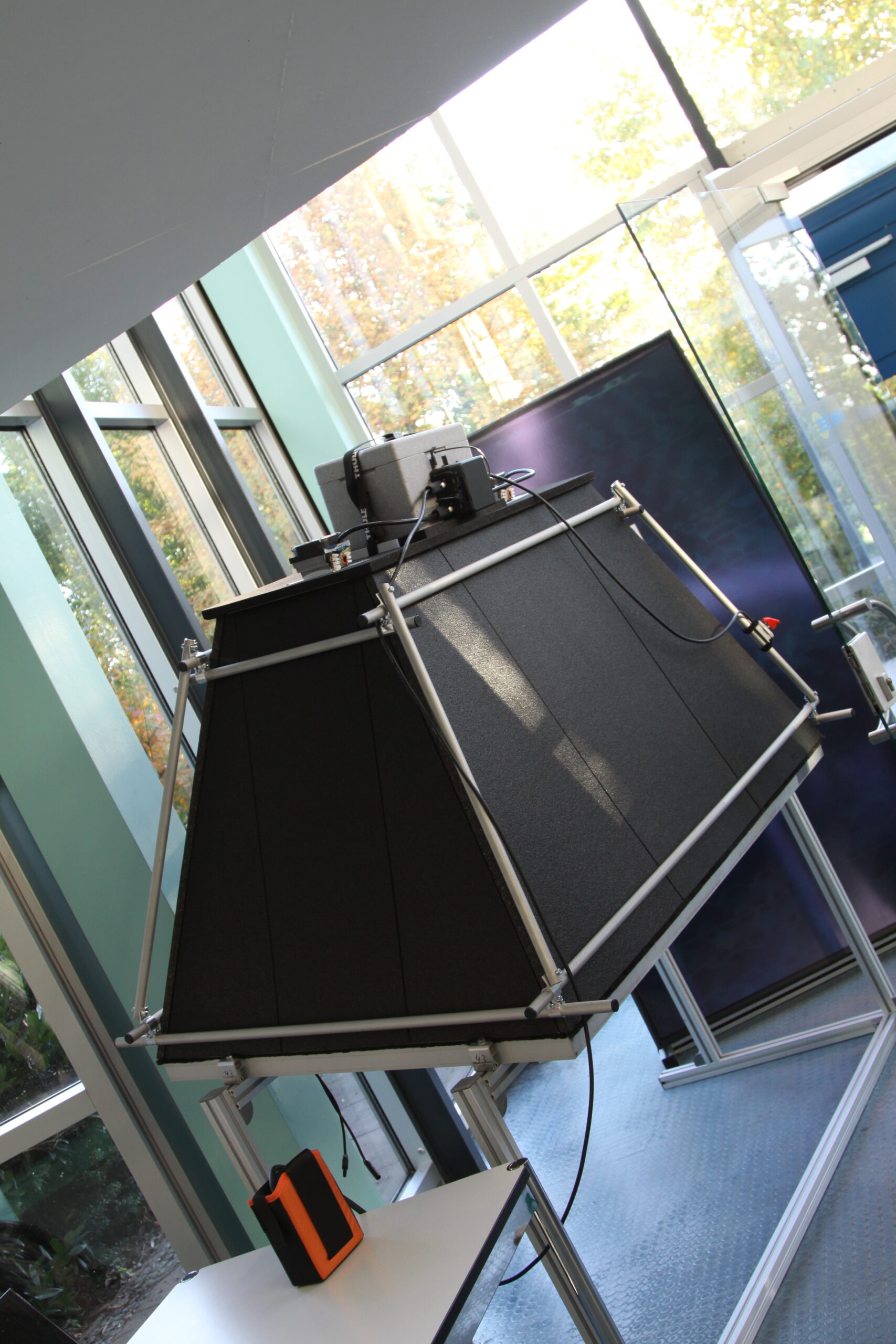 ISFH's demonstration tool for measuring UV fluorescence.
UV fluorescence is already used in many areas for damage analysis. In photovoltaics, it plays an increasingly important role in damage assessment.
In order to open up UV fluorescence as an analysis method for PV module defects to inspectors and experts, ISFH organized a workshop on UV fluorescence on PV modules on Friday, October 12, 2018. In addition to the basics and the measuring equipment, interpretation aids for this technology were presented.
UV fluorescence can be used to identify cell cracks, hot spots and cell interconnector breakage. Especially in the case of cell cracks, it is possible to distinguish between recent and older cell cracks.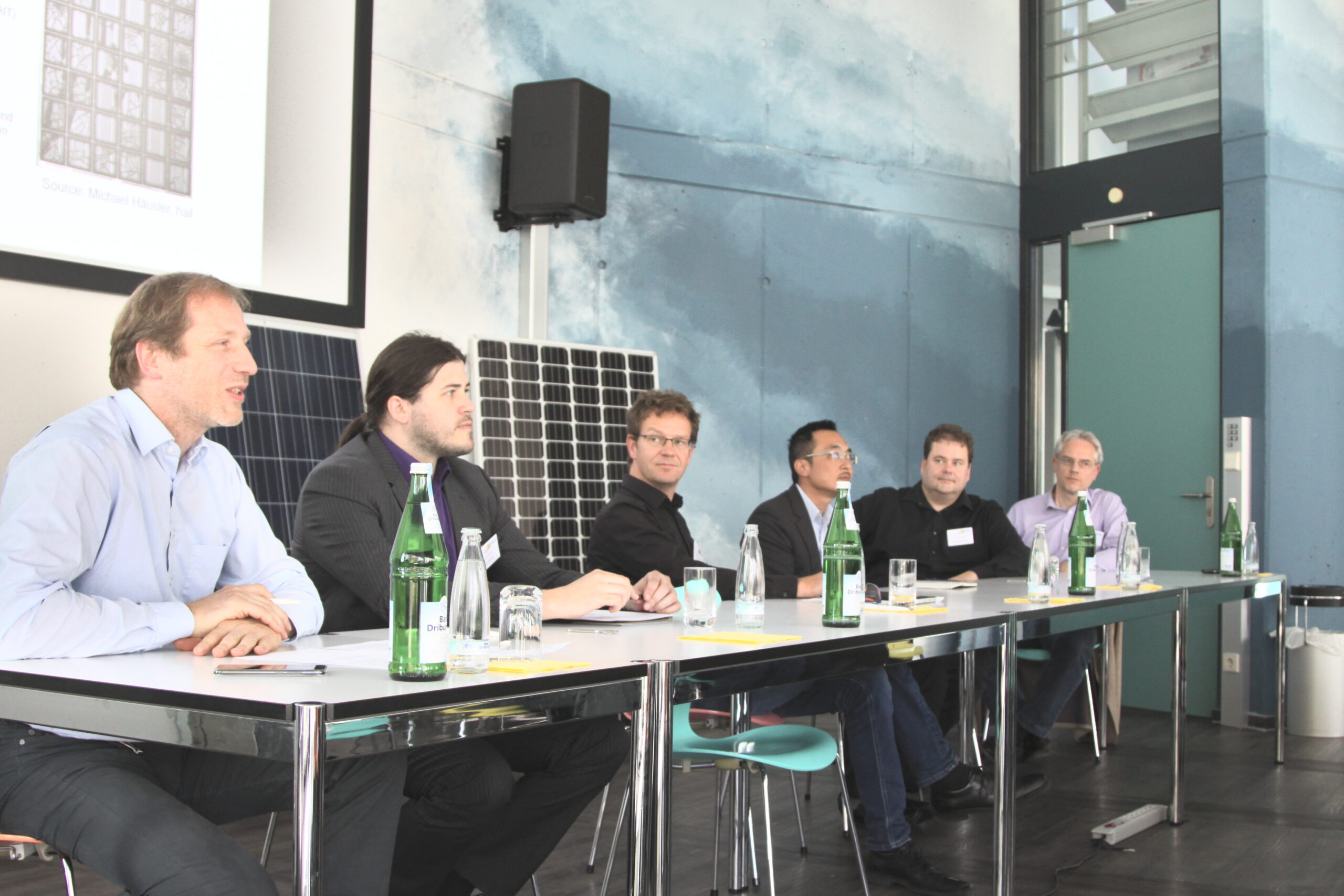 The speakers at the UV Fluorescence Workshop.